Services:
Read here more details about various different jobs that
graphic designer can perform for you and get the quote.
I design the content layout of custom-printed matter in accordance with client's style and inspirations. In my practice, I avoid using generated templates and carry out extensive research prior work to ensure inteligent and unique results. Although I work under your lead plan, I can support the art direction with my knowledge of printing on various materials.
I prepare projects for offset, digital, screen and riso printing in all sizes and media, and supervise the printing process at every stage to ensure the best results and consistency.
I can work with your production and distribution teams or invite collaboration with my trusted associates who offer fair trade work ethic, sustainable materials and the highest quality sevices. I provide project production managemnet and artistic directions, as well as one-off design work.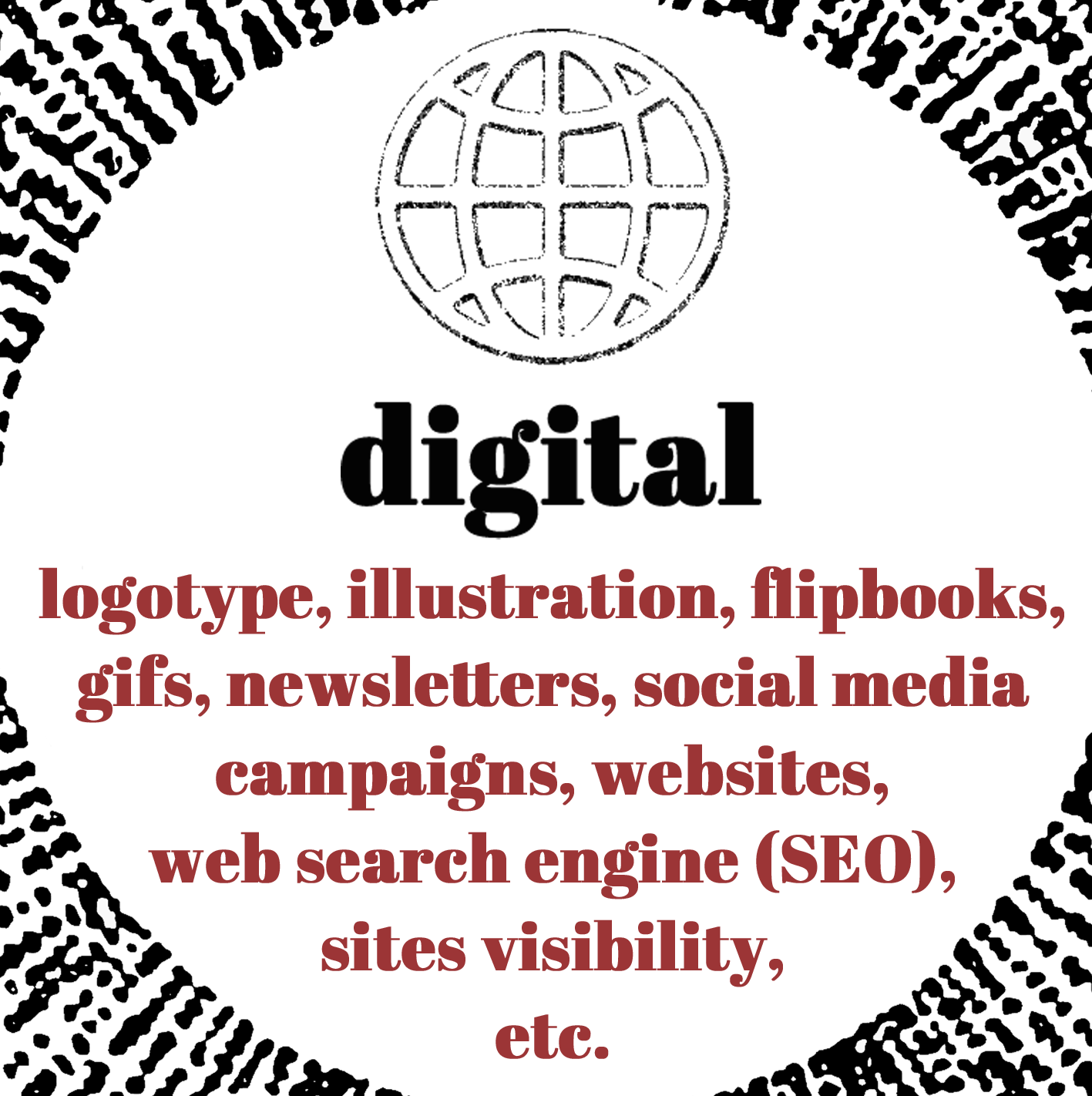 Using Adobe Creative Suite, I design UI (User Interface) for websites, newsletters and all other digital communication platforms, ensuring your visual consistency.
I custom design logos, vector artwork, gifs, banners, screen savers, digital flipbooks and stickers optimised for use across all marketing assets.
I built fast, credible and affordable new websites or provide guidance and troubleshooting for WordPress and WooCommerce based sites you already have (e.g. SEO fine-tuning to help increase your website traffic).
I also offer visual identity strategies for the social media platforms by preparing monthly marketing elements for various channels including Instagram, Pinterest, LinkedIn, Facebook, Bandcamp.
I design everything you need for your business, including a new brand identity.
I offer cutom designs of stationery, packaging and other merchandise in line with the client's vision and target. Weather it's brochures, business cards, sinages, pins or tote bags, the possibilities are endless, but the rule is one: consistency.
I can work with a manufacturer of your choice or connect you with fair trade companies to ensure ethical production and a minimal carbon footprint.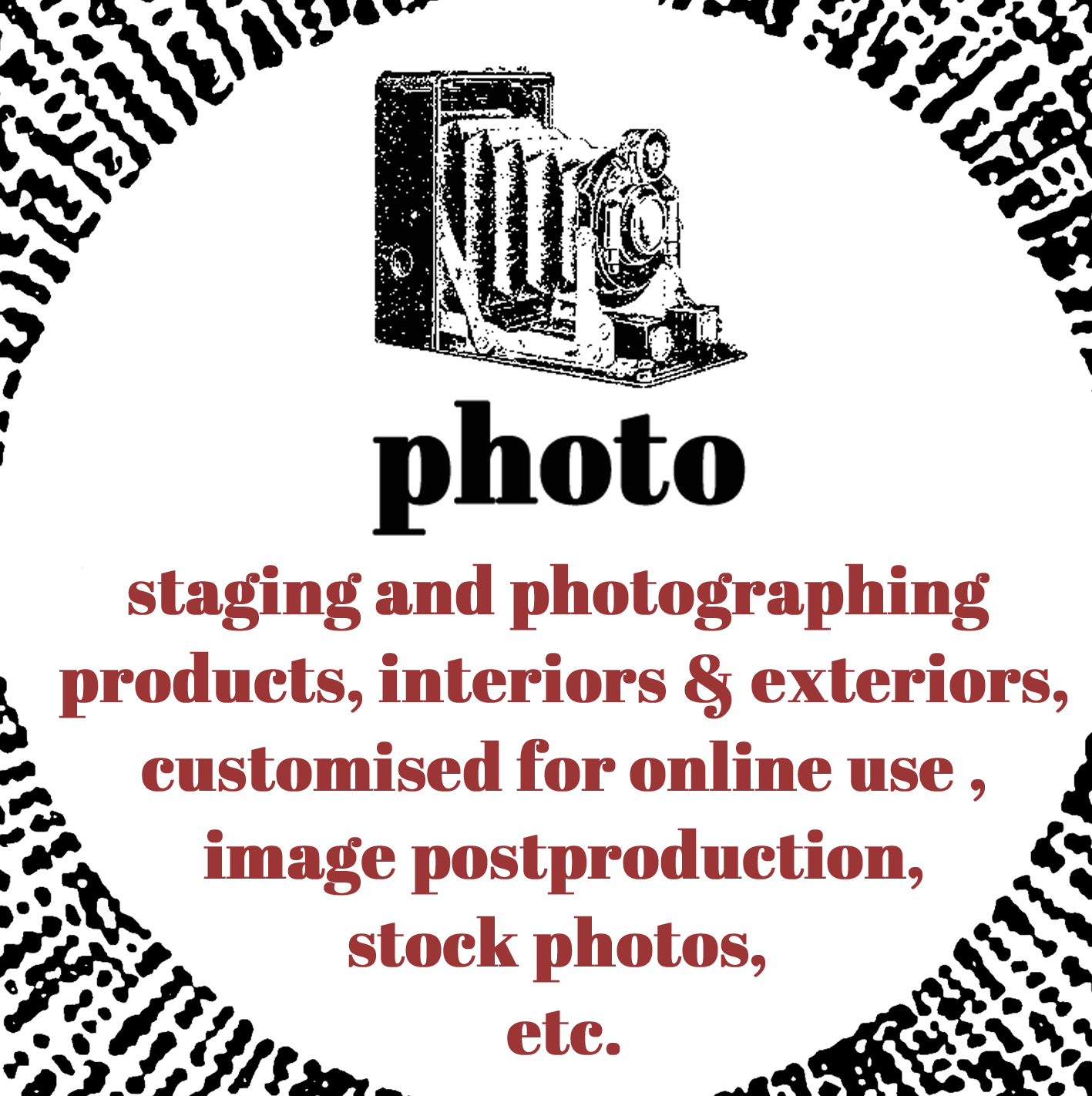 I prepare and optimize the photographs of your products for websites, social media or print, as well as digitize your analogue content for cataloging or e-commerce purposes.
I photograph products for on-line and print purposes and can provide on-site photo shoots in conjunction with talented East London photographers.
Kolography, Freelance Graphic Design & Production Studio, Hackney, London, E.8. UK
T: (+44) 7479237003